Trading Platform
• As a comprehensive service company focusing on cultural and art collection market operations and marketing, we provide online and offline supporting services for domestic and international customers through our e-commerce platforms.
• Our proprietary platform consisting of a matching system, a transaction monitoring system, an account managing system and a settlement system support the trading, payment/settlement of collectibles and artworks online transactions
• The comprehensive services on our platforms include account opening, art investment education, market information, research, real-time customer support, and artwork warehousing services. Most services are delivered online through our proprietary client software and call center. We have achieved substantial growth since our commencement of operations in March 2018.
Customer Transaction Process - Deposit & Withdrawal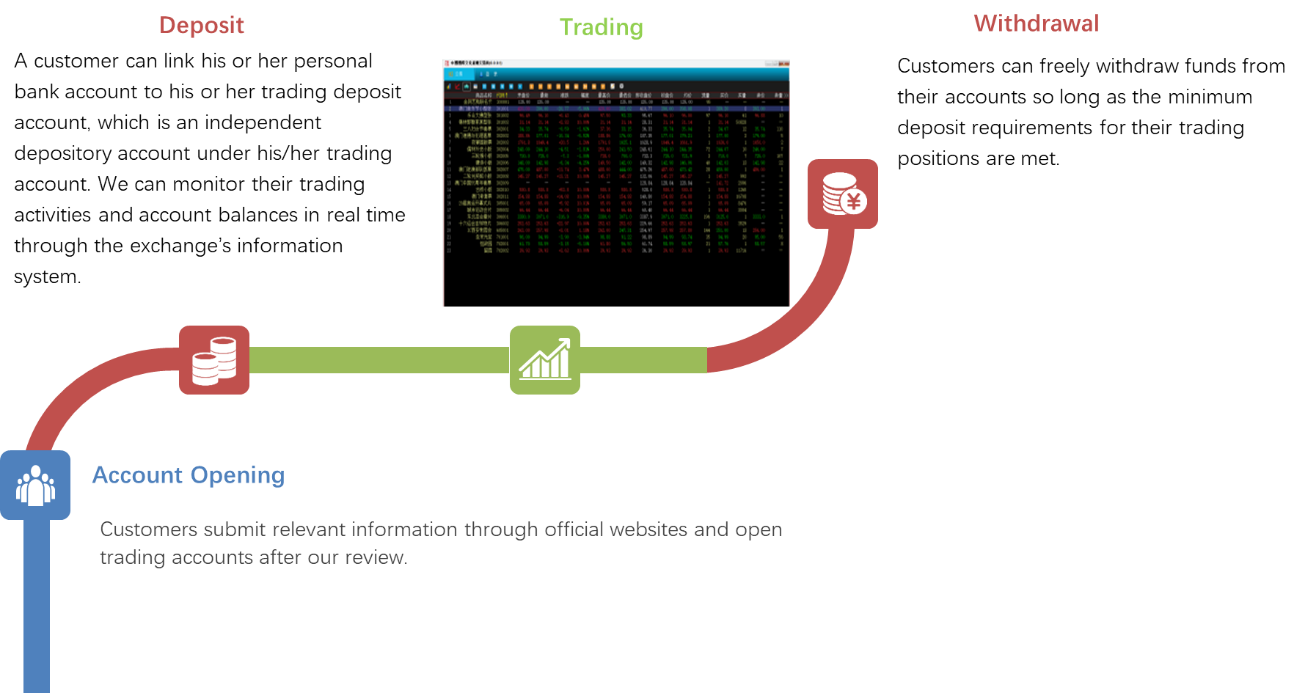 Customer Transaction Process – Physical Settlement